Sleeping Beauty
NetBSD on modern laptops
Jörg Sonnenberger
Jared D. McNeill
Outline
Motivation & Goals
The NetBSD Powermanagement Framework (PMF)
The ACPI infrastructure
Video devices
Outlook
Motivation
My laptop is my office.
Lenovo finally stopped full APM support, most other vendors earlier.
APM and SMP don't play well.
APM and AMD64 don't play well either.
Travelling around Germany drains the battery a lot.
Goals
Suspend-to-RAM of a live system
Manual disabling of unused devices
Power-saving for inactive devices
Inter-driver notification messages
PMF
Device interface
Event interface
Device interface of PMF
Device power management in layers:
Suspend: Class -> Device -> Bus
Resume: Bus -> Device -> Class
Handler failed -> whole transition cancelled
The PCI/Cardbus bus handling
Suspend:

Capture generic part of the configuration space
Disable address decoding and bus mastering
Transition to D3 state
For Cardbus, optionally turn off power

Resume:

For cardbus, turn on power
Transition to D0 state
Restore generic part of the configuration space

Shutdown:

Disable address decoding and bus mastering
The network class handling
Register passes down the associated interface
Suspend calls if_stop
Resume calls if_init and if_start if IFF_UP is set
Logic to deactivate device if interface is down
Enough for most network drivers
The audio class handling
Exploits device tree to find physical device
Suspend saves current mixer settings and stops play back / recording
Resume restores mixer settings and restarts play back / recording
Optional code to suspend audio device after 30 seconds
Event handlers for volume up / down / toggle
System interface
low: pmf_device_suspend and pmf_device_resume
medium: pmf_device_recursive_suspend, pmf_device_recursive_resume, pmf_device_resume_subtree
high: pmf_system_suspend, pmf_system_resume, pmf_system_shutdown
Event interface
Send event notifications to specific devices or the whole system
Primary example: hot keys
Pure userland solution too quirky
Events are exposed via sysmon to userland
Currently implemented:

Lid open / close
Volume up / down / toggle
Display on / off / brighter / darker
ACPI infrastructure
ACPI Component Architecture (ACPICA) was old, update needed
ACPI Embedded Controller (EC) needed work for that
ACPI Suspend-to-RAM support for AMD64 and SMP
ACPICA update (I)
Many bug fixes in newer release from Intel
Newer release not available from the Intel site, FreeBSD had them
Many function signature changes
New ACPICA showed locking issues in the EC driver
ACPICA update (II)
ACPI Initialisation was difficult:

Interrupt Routing tables not parsed when ACPI System Configuration Interrupt (SCI) is set up
Deferred Interrupt setup as workaround

Split the initialisation:

Just initialise the system enough to read the MADT
Parse the MADT and prepare Interrupt Routing
Finish the initialisation
ACPI EC rewrite (I)
Used by ACPI Virtual Machine to access slow hardware
Used to inform ACPI Virtual Machine about hardware events
Very simple hardware protocol
ACPI EC rewrite (II)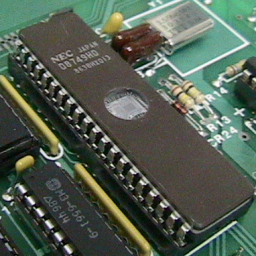 ACPI EC rewrite (III)
Two one-byte ports
Query: Put reason for a SCI into the data buffer
Read: Read address from data buffer and write current value back
Write: Read address from data buffer followed by new value
Enable burst: request attention from EC for back-to-back transfer
Disable burst: release EC
ACPI EC rewrite (IV)
Before:

Mix of polling and interrupt mode
Interleaved code paths
Difficult to lock correctly

After:

Kernel thread for handling SCIs
Read and write function as public interface
Exclusive lock on the entry points
State machine driven either by explicit polling or interrupts
ACPI EC rewrite (V)
ACPI EC rewrite (VI)
Problems:

Hardware doesn't polling in tight loop: 100ms delay from experiments
Missing interrupts: schedule callout and just poll after a tick

Robust driver and easily to add work arounds to
Existing Suspend-to-RAM support
i386 only
UP only
APM or ACPI S3
Cleanup for ACPI S3 (I)
setjmp/longjmp semantic and inline assembly harmful:

Move register saving and restoring into acpi_md_sleep_prepare (asm)
Suspend: acpi_md_sleep -> acpi_md_sleep_prepare -> acpi_md_sleep_enter
Resume: acpi_md_sleep_exit -> acpi_md_sleep_prepare -> acpi_md_sleep
Don't bother with callee-saved registers
Cleanup for ACPI S3 (II)
KISS: hard wire addresses, ld can handle the offset
KISS: copy page table and add identity mapping in the copy
KISS: only initialize what is required

ES, GS, SS or FS are not used early
IDT can be loaded after using the real GDT
GDT can be reloaded with the temporary GDT
PSE must be enabled when page table contains such pages — kernel code does
ACPI S3 on AMD64
Bootstrap simplified as real mode is guaranteed to be under 4GB
Two bootstrap:

Move to Protect Mode without Paging
Enable Long Mode

Must restore No Executable Bit early (like PSE)
Still very similar code
ACPI S3 on SMP
Mark Application Processors (APs) as offline during device suspend
Force FPU context switch on all CPUs.
Registers are saved to cpu_info
Inter-processor interrupt (IPI) for saving AP first
Restart APs on resume individually
Note: L1 cache flushes are core-local!
Video devices (I)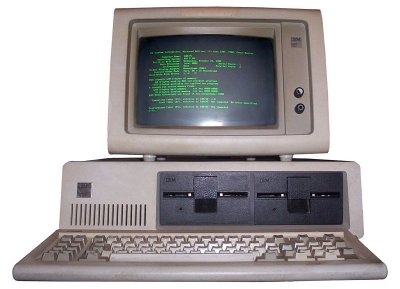 Video devices (II)
Too many incompatible VGA chips
Many don't have public specifications
DRM modesetting and initialisation not usable (yet?)
Video devices (II)
Some BIOSes turn on VGA (Thinkpads)
Some can be tricked into by setting a BIOS password
For some the Power On Self Test (POST) can be kicked on early
Some just crash with that (Dell)
Quo Vadis?
Video devices (II)
Most systems works by forcing a VGA POST
PCI bridges have to be reinitialised first
Solution: Emulate the Real Mode and call the VGA BIOS
vbetool
Works entirely in userland
Either uses VM86 or software emulation
Problems:

Too late for debugging resume issues
Needs access to physical memory and IO ports
libx86emu (I)
Based on x86emu in vbetool and XFree86
Allows early POST
Problems:

Increases kernel size
VGA BIOS can crash kernel
libx86emu (II)
Size: 80 KB on AMD64
Allows emulation of specific devices, e.g. 8254 timers
Allows panic from within X11 to reset the console
Can be used for vesafb
Future work
Processor sleep states (4% for C2, 8% for C3)
Suspend of file systems
Low power states for devices (esp. USB, Firewire)
Suspend-to-disk